High-purity alumina(Al2O3) evaporation material.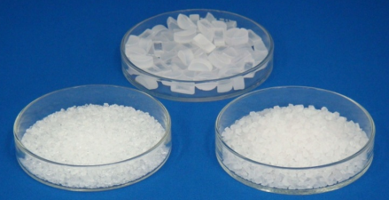 Sintered alumina evaporation materials contain a small amount of impurities as a binder.
These impurities can occasionally cause outgassing and splashing.
SHINKOSHA's single crystal evaporation materials are binder-free, reducing such risks significantly.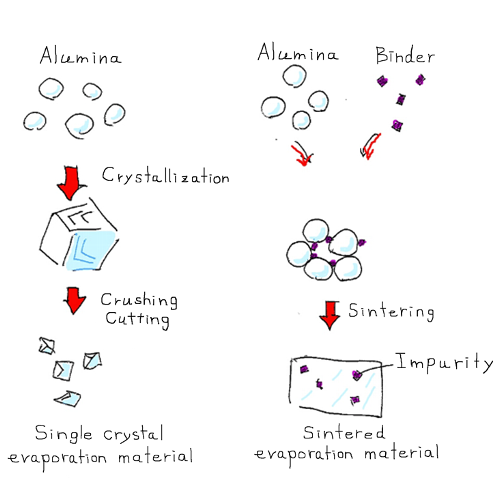 For anti-reflection coatings, hard coatings, and chemical-resistant coatings, please use our alumina evaporation materials, which are manufactured in an integrated production system from crystallization to cleaning.
Characteristics
Hi-purity Al2O3 single crystal (purity: 99.99%), Refractive index(1.63@550nm)
Standard specs
Shape
Image
Model number
Particle diameter
Crushed type
ES-0510
0.5~1.0 mm
ES-1020
1.0~2.0 mm
ES-1035
1.0~3.5 mm
Cut type
CS-1030
1.0~3.0 mm
Semicircle type
M13
13 mm×7 mm×6 mmt
M15
15 mm×7.5 mm×6 mmt
M18
18 mm×9.5 mm×5 mmt
M20
20 mm×10 mm×5 mmt
※Please feel free to contact us for other specifications than above.